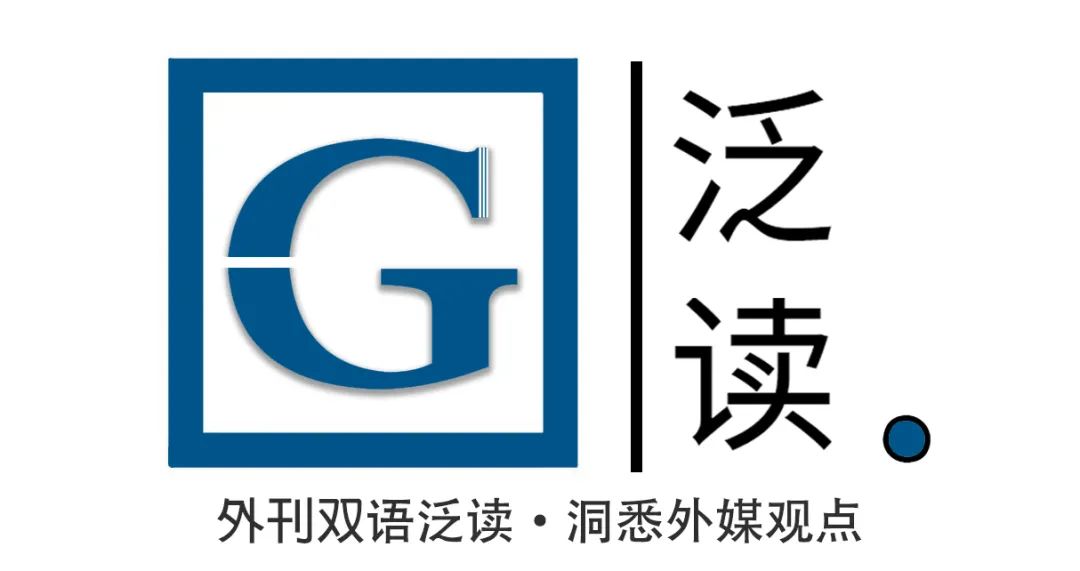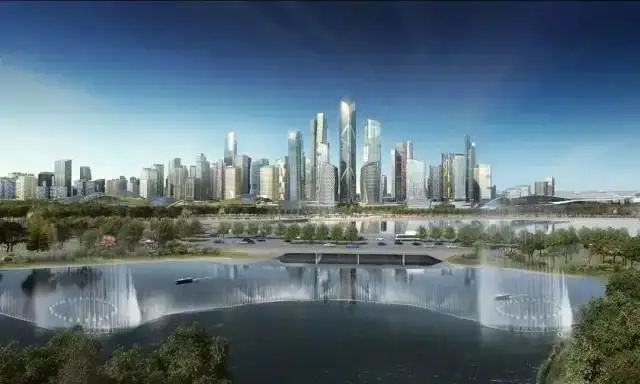 "我们的目标是每隔300米看到绿色,"四川大学城市设计与规划专家陈澜表示。"你打开一扇窗户时,你能看到绿色,你能看到一个公园......"
With its mild weather, teahouses, quiet leafy streets and internationally known food, Chengdu in south-west China has long been rated one of the country's most liveable cities.

凭借其温和宜人的天气,茶馆,绿树成荫的街道和国际知名的美食,位于中国西南部的成都市长期以来一直被评为全国最宜居的城市之一。
For much of the city's 2,000-year history as an administrative and agricultural capital surrounded by good land, Chengdu thrived in relative isolation in China's hinterlands. Over the last two decades, though, it has experienced a burst of rapid growth, fuelled by Beijing's "Go West" policy encouraging development in interior cities.
富饶的土地四面环绕,这座有2000多年的历史的城市一直以来都是行政和农业的中心,成都在中国的腹地独自默默地茁壮成长。然而,在过去二十年中,由于政府的"西部大开发"政策鼓励内陆城市的发展,它经历了一波快速地发展。
In 1998 the city was home to 4.2 million people, according to United Nations estimates. With migrants pouring in from other parts of the province, that figure is now 8.8 million, and the latest UN forecasts predict more than 10 million will live in the urban agglomeration by 2026. Official Chinese data, which tends to include rural areas too, puts the current population at 16 million.
根据联合国的估计,1998年该市有420万人口。随着人们从该省其他地区涌入,这个数字现在是880万,联合国的最新的预测估计到2026年将有1000多万人居住在这个城市群中。中国官方的数据,往往也包括农村地区, 显示目前的人口数字为1600万。
To deal with that growth, Chengdu city planners have made environmental protection a focus. Some liken the programme to England's garden city movement, which emerged in the 1890s to counteract urban crowding and pollution.
为应对这一人口增长,成都市的规划者将环境保护作为重点。一些人将该这个计划比作英格兰花园城市运动,该运动于19世纪90年代出现,与城市拥挤和污染作斗争。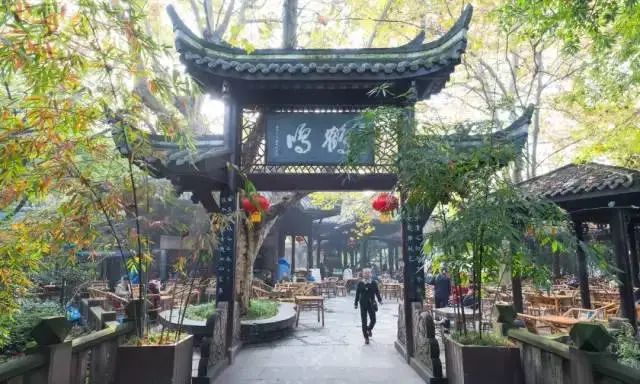 Rather than building parks in a city, the idea is to build a city within a park. By 2050, Chengdu will be home to what local officials say will be the world's largest network of paths for people to walk or bike. The Tianfu Greenway is planned to stretch 16,900km around the city, and will be linked to hundreds of parks, gardens and protected "ecological zones", enveloping Chengdu in one massive garden. Some 1,585km had been completed by August last year.
与其说在城市中建造公园,倒不如说公园内建造一座城市。到2050年,成都将拥有当地官员所说的世界上最大的步行和骑行道路网。天府绿道(Tianfu Greenway)计划在全市范围内延伸16,900公里,并将连接数百个公园,花园和受保护的"生态区",将成都包围在一个巨大的花园中。去年8月已完成约1,585公里。
Existing parks will be expanded. Highways, flyovers and bridges will be "greened" with flowers and plants. One of the new parks, the Longquan City Forest Park to the east of Chengdu, will be among the world's largest, spanning an area of 1,275 sq km when it is completed in 2035.

现有公园将扩大。高速公路,天桥和桥梁将用鲜花和植物进行"绿化"。其中一个新公园,即成都以东的龙泉山城市森林公园(Longquan City Forest Park),将成为世界上最大的公园之一,占地面积为1,275平方公里,将于2035年建成。
Officials are also trying to preserve the rural outskirts of Chengdu. By 2022, 1,000 farming villages, known as linpan, will be protected. Decades of urbanisation have emptied out these ancient agricultural settlements, which are unique to the region.
官员们也在努力保护成都的农村郊区。到2022年,1000个农村,即我们所知的"林盘"(这里应该是指成都平原的川西林盘),将受到保护。几十年的城市化已经清空了这些古老的农业定居点,而这是该地区所独有的。
"Chengdu is one of the most advanced cities in China – it's one of the ones that are making environmental protection, public space and quality of life as the agenda," says Salvatore Fundaro of the urban planning and design branch of the UN Human Settlements Programme, who has been working on projects in Chengdu.
"成都是中国最先进的城市之一 - 它是将环境保护,公共空间和生活质量作为议程的城市之一,"联合国人居署(UN Human Settlements Programme)的城市规划和设计部门的Salvatore Fundaro说。他目前一直在成都为这些项目工作。
The goal of these projects is to help Chengdu compete with major Chinese cities like Beijing or Shanghai while protecting it from the kind of urbanisation and development that has stripped some Chinese cities of their character. Chengdu, an early centre of Taoism, is known for preserving Chinese traditions in a way other urban centres have not.
这些项目的目标是帮助成都与北京或上海等中国主要城市竞争,同时保护它免受因为城市化和发展而导致的城市特色的丢失。成都早期是道教发展的中心,它用其他中国城市中心所没有的方式保护中国传统而闻名。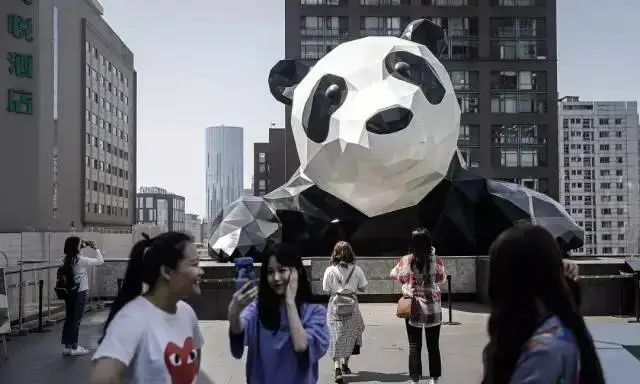 Chengdu's campaigns have gone through various iterations and names – "garden city", "rural-city reunification" and now "park city" – but their various iterations have always been inextricably linked with politics. Li Chuncheng, the former mayor and a top party official, first promoted the idea of Chengdu as a "World Modern Garden City" in the early 2000s. After he was arrested in 2012 over corruption, the term "garden city" fell out of favour.
成都的绿化运动经历了各种迭代和名称 - 从"花园城市","乡村城市统一"到现在的"公园城市" - 但它们的各种迭代始终与政治密不可分。成都前市长李春城和一位高级政党官员在21世纪初首次提出将成都建设为"世界现代花园城市"的想法。在2012年因腐败被捕后,"花园城市"一词逐渐淡去。
"Every word of 'gongyuan chengshi' has its meaning," Huang Wei, of the department of major projects and public facilities of Tianfu New Area, one of the city's new districts, told Chinese media in September.
"公园城市的每一个字都有其含义,"该市新规划区之一的天府新区重大项目和公共设施部门的黄伟9月份对中国媒体说。
"'Gong' indicates something everyone can share; 'yuan' refers to ecology ...; 'cheng' means the place to live with functions like transport, healthcare and education; and 'shi' represents production, a driving force for a city's development."
"'公'表示每个人都可以共享的东西; '园'指生态......; '城'意味着与交通,医疗和教育等功能共存的地方; 而'市'代表着生产,是城市发展的动力。"